Lipstick
Violetta
is a
violet purple color in Amplified formula. It is surely a bold color that's actually very pretty. I can see it being flattering on all skin tones, especially dark to medium. If you're afraid of the brightness, you can either sheer it out or apply Revenge is Sweet on top.
Dark Deed
is a
burgundy plum shade in Amplified formula. I like this so much better compared to Cunning/Kittenish in Fabulous Felines. This color is nicely pigmented and is a rich burgundy.
Lipglass
Revenge is sweet
is a
pinkish purple in a jelly-like formula. This is the most unique lipglass out of the entire collection. I think this can definitely be worn alone for those with pigmented lips. You can also layer it on top of other pink/purple/violet lipsticks.
Wrong spell
is a
deep plum with pink/purple pearl. It would be much darker on light to medium skin tones compared to darker skin tones. I feel like I've seen this color released in prior collections but can't think of the names.
Mineralize Eyeshadow
My Dark Magic
is a
deep pink with pink pearl/ Deep plum with purple pearl. I actually was pleasantly surprised with both MSE with wet application. The deep plum color is gorgeous! Both sides are nicely pigmented.
She who Dares
is a
deep navy with blue pearl/ Deep forest green with lime pearl. I can see this being sold out pretty quickly because of the forest green MES side. Again, nicely pigmented when applied wet.
Beauty Powder
Briar Rose
is a cool tone, violet pink with pearl. This color is buildable so warm skin tones can use a stippling blush to apply and achieve a soft pink flush. See swatches above.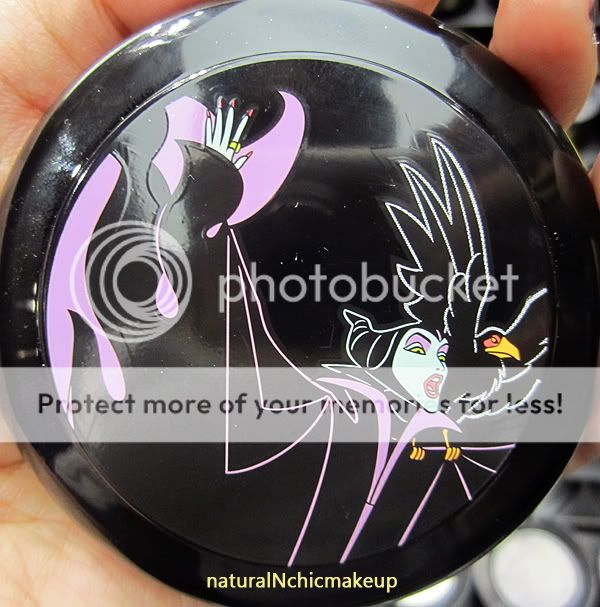 Nail Lacquer (
I didn't get to swatch these but will update when the collection launches on the 30th.)

Bad Fairy-

Red with multi-color pigments


Formidable!-

Teal green with pink pigment



Mean & Green-
Purple with teal pigment
Overall, Malificent is definitely the collection for bold, dark color lovers. My favorite products from this set are Briar Rose Beauty Powder, both MES since they're so pigmented when applied wet, and Revenge is Sweet lipglass. I think this is suitable for all skin tones but pale ladies may want to sheer most of the products, unless you're going for the dark, bold looks.