For the past several months, I have been trying out different lip balms to sooth my dry lips. It's not often that I get chapped lips but when I do, it's painful and highly uncomfortable. All of the products below were purchased due to high recommendations from blogs/makeupalley/forums. I have listed them in order of prices - from high to low. Also for those who missed my previous battle of the lip balms post, be sure to check it out
here
.
La Mer Lip Balm ($45USD)
The La Mer Lip Balm is the most expensive lip balm in my collection. I have read several reviews raving over the potency of this product and how it's the best in the industry. I was definitely excited to try it although $45 is an incredible splurge on a lip balm! La Mer is best known for the "Miracle Broth" created by NASA scientist Max Huber.
The lip balm comes in a very simple round pot with a silver screw top cap. I like the packaging due to its simplicity. My only gripe is that the top cap gets scratched very easily as shown above. I'm also not fond of having to stick my finger into the pot due to sanitary purposes.
This smells and tastes sweet + minty on the lips. You can either use your finger or a Q-tip to scoop out a small amount from the pot. I applied it both ways: with and without warming it between my fingertips as instructed. At first, I found the lip balm hard and waxy. I highly recommend warming your fingers and then dig hard into the pot to soften the balm. After that, it is soft and very easy to work with. I lightly rub the balm between my fingertips and tap onto my lips per the instructions.
After using this twice a day for 3 days, my lips are soft and smooth again. This lip balm is best used at night to nourish lips during the cold winter. I also love the lasting power, where I don't have to keep on re-applying. I usually tap this on in the morning and my lips are soft throughout the day. It will help keep your lips smooth and reduce dry, cracked lips within 48-72 hours if applied twice a day (morning/night). The texture is a light, almost liquid minty balm.
Kiehl's Lip Balm SPF 15 ($9.5USD)
I purchased this only to reach the minimum limit for free shipping at Bergdorf Goodman. I read the reviews on makeupalley and many people loved this product. It does come in a tube and contain SPF15, which is a definite plus.
The package is hassle-free with a quick squeeze on the tube to dispense the product. I personally don't like the hard edges around the hole of the tube. I'm guessing it was not meant for us to apply directly out of the tube. Otherwise, I think the applicator is poorly designed.
When I first dispensed the lip balm, I immediately thought of Vaseline. The colors are the same and the texture is rather similar, with Kiehl's being thicker and stickier.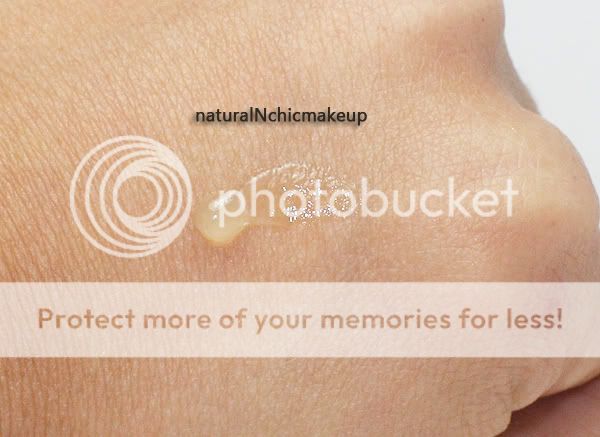 After using this about 4 times, I pretty much gave up on it. To me, it really is highly priced Vaseline with SPF. The texture is like thick petroleum with a very strange taste. It doesn't hydrate, sooth, or cure my dry lips. I feel that it sits on top of the dry flakes and doesn't fully get absorbed. Personally, I would rather spend my money on a huge tube of Vaseline at a fraction of the cost.
Smith's Rosebud Perfume Co Minted Rose Lip Balm ($7USD)
The Smith's Rosebud lip balm has been a favorite among beauty bloggers for several years. I admit, I'm super late to the game but I finally picked this up during a trip to Sephora. The lip balm comes in a tin pot that's similar to La Mer. Again, I'm not fond of having to stick my fingers in to scoop out the product. However, there is a tube version available, but only for the original Rosebud Salve.
There are currently 3 flavors available at Sephora: Rosebud Salve, Rosebud Strawberry Lip Balm, and Rosebud Minted Rose Lip Balm. I purchased the minted version to compare with La Mer's lip balm.
The texture is slightly sticky and it tastes minty on the lips. I can feel a very light tingle when this is applied with either a Q-tip or my fingertips. After daily uses for a week, I fell head over heels with this product. I love how it moisturizes my dry lips with a soft red tint. My only gripe is that this does need to be re-applied throughout the day, and it takes about a week to heal the lips completely.
Burts Bees Honey Lip Balm ($3USD)
This is one of my oldest and cheapest lip balms. I purchased it at Walgreen about 2 years ago during the harsh winter weather. It comes in a tube form that's very simple to use. I don't think I have any complaints about the packaging or the cost on this product.
Burt's Bees lip balm contains beeswax and essential oils.
The balm goes on clear and is slightly waxy on the lips compared to the other 3 lip balms. It performs OK on lightly chapped lips but doesn't do too well on very dry, flaky, or cracked lips. I like to use this as a base for lipsticks or during the fall, when the weather isn't too cold. One good thing about this product is the wear time, where I don't have to re-apply more than twice a day.
In this second battle of the lip balms, I'll have to say my 2 favorites are La Mer and Smith's Rosebud Minted Lip Balm. La Mer does a good job of curing the lips but it costs roughly 6.5X more compared to Rosebud. If you're on a budget and don't mind re-applying, I highly recommend picking up Rosebud lip balms (any of the 3 flavors offered). If you want faster results and don't want to re-apply, La Mer will certainly be a splurge. In terms of texture, La Mer is a bit thicker and more minty compared to Rosebud. However, both perform very well in harsh, snowy winter conditions.
Have you tried any of these before? Which is your favorite?